CELEBRITY COUPLES WHO PROVE LOVE CAN LAST FOREVER – THEY WON'T BE NEEDING COUPLE'S THERAPY ANY TIME SOON!
They say Hollywood love stories only seem great on the movie screen but in reality, these relationships don't last. It's a fair assumption since many celebrities have proved that fame, money, excessive lifestyle, alcohol and drug addiction, and even filing for bankruptcy can lead to the quick demise of a relationship or marriage. Lucky for us few, who still believe in fairy tale endings and glorious love stories, some famous couples have kept the hope alive by finding their one true love and sticking with them through thick and thin.
These long-lasting unions have weathered it all, standing the test of time, and never even uttered the word 'divorce'. Now that dating is much easier in the age of smartphones and plenty of free dating apps, these stars met each other the old school way!
Here are those few people who take their wedding vows really seriously… 
DOLLY PARTON AND CARL DEAN – 53 YEARS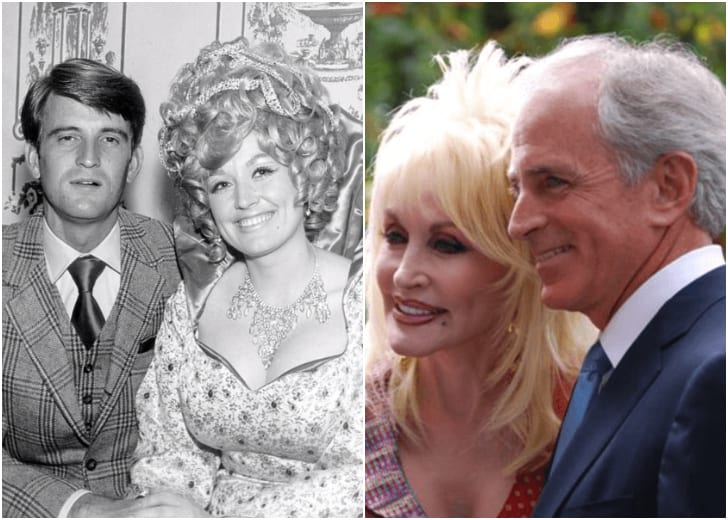 Dolly Parton, the country music legend, does not believe in waiting around for something good, so when she met her future husband Carl Dean in 1964, she made sure they would get married in two years time. This adorably couple met at the oddest of places, a Wishy Washy laundromat! And for their first date, Dean took her to a McDonalds so that she wouldn't be hounded by her fans. How sweet is that?
The pair, who got hitched in 1966, seem like complete opposites, since she has lived her life in the spotlight, while Dean can hardly be seen at public events. But they understand each other very well, and Dolly claims that she knows every line on his face and he is acquainted with every single hair in her wig! The couple does not have any kids of their own but Dolly is godmother to singer Miley Cyrus.